Home Access Center Instructions
On the Hampton School District website, click the Parents link at the top of the Home page.
Choose the Home Access Center option in the menu.
Click the image to the left under the heading HAC Link
Click the arrow under "Select a District" and choose Hampton School District from the menu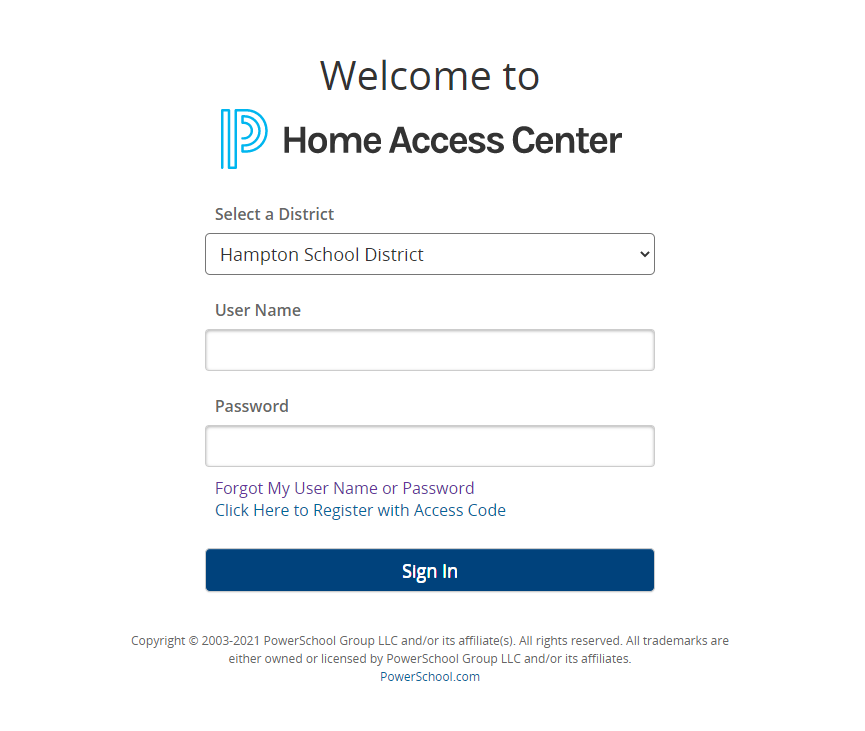 If this is your first time to login to HAC, you will be prompted to create security questions and change your password. Once you have logged in, you can click on your name in the upper right hand corner, then click My Account to change your password or your security questions/answers.
Click on Classes to view your grades.
Click on A+ Grades to view your progress report and report card grades, when they are available.
NOTE: If you forget or lose your username and/or password, you will need to click on the "Forgot My User Name or Password" link on the HAC login page